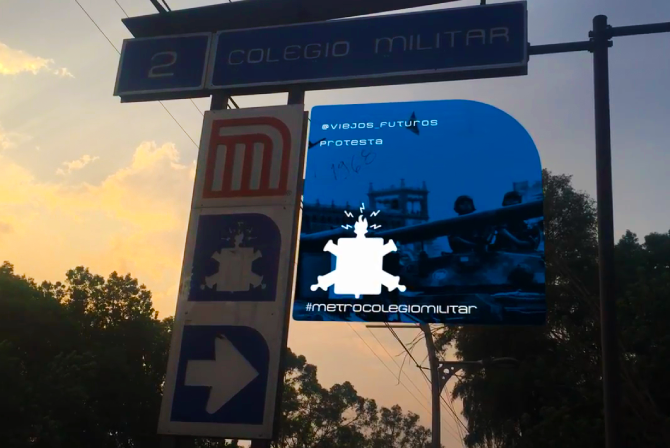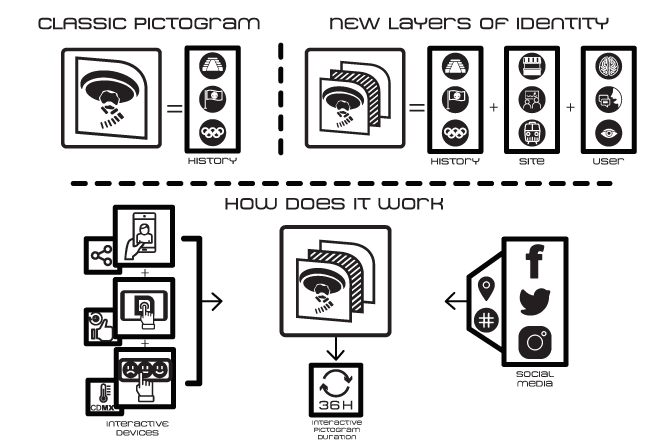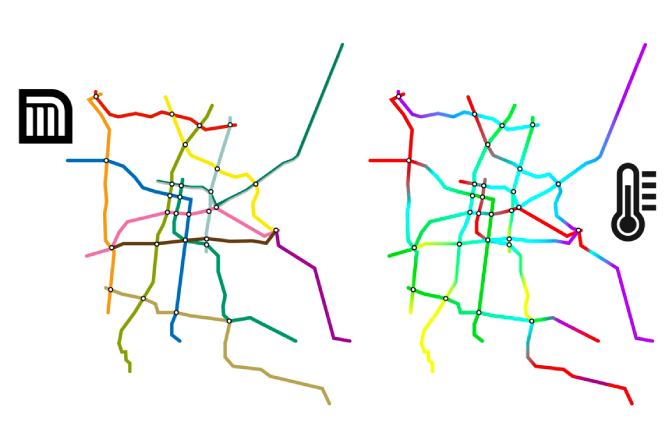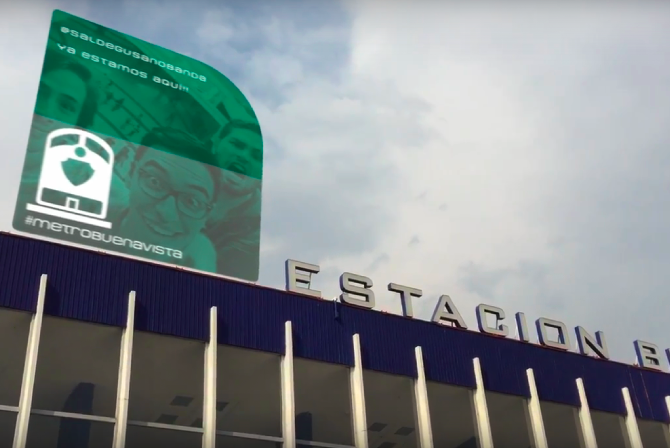 Experience Design
Gentegrama
Gentegrama is an interactive platform and display technology for the stations of the CDMX subway system. From its start of operation in 1969, the designers of the Metro incorporated pictographs to speak across class, national and linguistic divides. However, the pictograph also enforces a unified representation of the communities served and the nation at large.
To nuance the pictogram, the Gentegrama proposal offers a polyvocal, community-informed representation for each station. By using hashtagged and geotagged images scrolling across an interactive display, both the landmark signs outside the station and the main display signage inside the station are transformed to reflect its constituent users. This was conceptualized under the belief that the signage should reflect the history, the site and the community.
Images and videos enter the feed through users' social media of choice. From there, they are displayed for thirty six hours maximum. During their lifespan, they may be "liked" from the interactive panels within the station, and doing so will make them appear more frequently on the displays. While users may add to and browse the image feed from their cellphones, the heart of the installation is an interactive panel; it allows users to browse the feed at will, like/upvote images, take pictures of themselves, others and the station, and register their feeling concerning the condition of the station. The in-station Gentegrama installation offers accessibility to those without smartphone technology, while allowing for the images upvoted to truly represent the users moving through the station.
This project was presented by a group of international students that joined efforts and ideas in a short workshop, result of the partnership between UAM and UCLA. The initiative mixed professionals from the Urban Humanities MSc at Los Angeles with creative thinkers from the Information Design master program in Mexico City. The social exploration, concepts, ideas and materials were equally developed by the whole team, whereas most of the illustrations and graphic proposals were refined by me and Paloma, as the design experts.
Collaborators:

Thomson Dryjanski, Paloma Olea, Ryan Kurtzman, Danmei Xu, Alexander Abugov

Client:

Collaborative project between UCLA and UAM

Date:

04/2018